French specialist
463

French specialist
13

French specialist
Five basic principles our work with drivers
✔ Easy to join the system platform.
Any dispatcher service or transportation company in any country may send a request on joining the online system of transfer booking as a partner carrier. It can be done on the special website page. Additionally, our partnership development department is constantly searching and inviting new companies to cooperation.
✔ New companies are checked.
We get in touch with our new partners in the transfer booking system. We request information and licenses required in the country of the carrier. We check if the car park condition meets these requirements: the cars of all transfer classes should be regularly maintained and no older than seven years.
✔ Agreement on the service quality standard.
Every partner company receiving orders via Kiwitaxi system signs the document, which obliges it to provide the service of tourist transportation with the set quality standard. This standard is defined by us.
✔ No price competition on the website.
Although different carriers in one region may set different prices on the route, we will show only one price on our website and sell our service according to it. The selling price is calculated with the statistical algorithm which enables us to predict the average margin. This approach does not let any new dishonest carrier company receive more orders through a low price.
✔ Feedback-based rating.
The main criterion affecting the number of orders which a particular partner company receives in the region is a positive feedback. If the driver provides an excellent service, it has relevant reviews and feedback and starts receiving more orders.
That is why it is beneficial for our partners to give clients a good service. As soon as the driver receives a bad review, the rating may drop and no more orders will be assigned.
The booking system enables booking a shared or private transfer at the price known in advance. It is possible to select or set parameters of a trip: pick-up and drop-off locations, arrival flight number, date and time of a transfer, car class and capacity, and child seats availability.

In a commentary, one can leave a custom request, e.g. if one needs to transport bulky baggage or animals or if an English-speaking driver is needed and etc. The more information you provide, the more suitable transfer we can find for you – if something in your request is unclear, we will get in touch with you to clarify.

It is very simple for a client. One just needs to visit the Kiwitaxi website, select a desirable route, choose one of 13 tariffs and car classes, and complete the transfer booking form. We find a suitable carrier for you, send you a voucher, control how the service is provided and ask you for the feedback.
Why we are some much important for a booking in France?

Simply
The choice of a real, professional, French company for the transport of passengers. You comply with the laws, calm and confident in the safe delivery to the destination.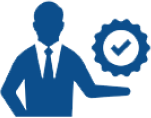 Quality
Quality service and punctuality of our drivers during transfers, the key of trust between us.

Honestly
We do not promise not doable. We keep our word.

Economically
Neither any counters, nor any surprises, you know the price of transfer in advance at the time of booking.

Surprisingly
Have you found cheaper prices for an economy class car from our competitors? Write us about it and we will make you an offer.

Available
You can contact us by phone, sms, vibe or whatsapp 24 hours a day.

Convenient
Is your flight late? We are informed in advance about this by the airport, and we do not charge for this extra charge. Are you late for 15 minutes? Do not worry, we do not consider an additional fee for this.